Pet insurance sucks. So we changed it...but what exactly did we change?? Great question - one we've been asked more times than the average dog has been asked 'who's a good dog?'. And, seeing as we are a pet insurance start-up all about being transparent and honest, we decided to write this piece dedicated to answering and clearing up exactly what we mean by 'we changed it'.
Index
Our coverage and policy

Our tech and digital

For you page

Wellbeing partners

Food partners

Treat partners

Accessory partners

Human partners

Our values and personality

What the faq

Tl;dr
Our coverage and policy
Firstly, before we even mention specific areas of pet insurance, we'd like to take a moment to mention our jargon-free language. 
Unnecessarily long and complicated words make us as confused as the Pokemon, Psyduck - so we changed it. 
We use simple and clear human language, written by humans (us) for humans (you). We want everything we write to be easily understood by everyone and their pets. No confused faces.
Now onto the specifics.
Lifetime policies only
In comparison to other UK pet insurance companies, we only provide one type of policy and that is lifetime pet cover . 
The reasons are simple. Firstly, we didn't want to overwhelm new pet owners with a plethora of policies - one, which is bespoke to your pet, is enough. 
The reason lifetime was the only one for us is because it's the most comprehensive type of pet insurance policy available. This means we can offer you and your pet cover, support, and love throughout the entirety of your pet's life.
To compare lifetime pet insurance to time covered & max benefit policies, they both have set limits meaning once these limits have been reached, conditions will become excluded or placed into a pre-existing category (essentially no longer covered or claimable).
Dental cover
We like to see big smiles on all of our Waggel pet's faces, and we like these smiles to be healthy and gleaming. 
This is why, unlike a lot of pet insurance companies, we offer dental treatment. 
Dental treatment , which includes tooth extractions and fractures. We have a £1,000 limit per policy year for dental treatment; this is a sub-limit within your annual coverage.
Dog behaviour consultations
Puppies play up and sometimes our mutts can get too much - it's no secret. 
We've all been there, staring in disbelief at how something so smol and beautiful can be such a handful! This is exactly why we offer free dog behaviour consultations with an expert in the industry, Junior Hudson of Heal the Dog . 
No other pet insurance company offers this - but they should (and if anyone from another pet insurance company is reading this...you should!)
Our customers have access to free consultations, which are usually worth £150.
Zero excess (claim contribution)
Excess is one of those words that has confused generation after generation of pet owner - so we renamed it claim contribution. It means and does the same thing, it's just a lot easier to understand and explain. 
Claim contribution is the amount which you would pay (contribute) towards a claim per condition, per year, throughout your policy period. We let our customers choose how much they contribute, starting at £0. Nice.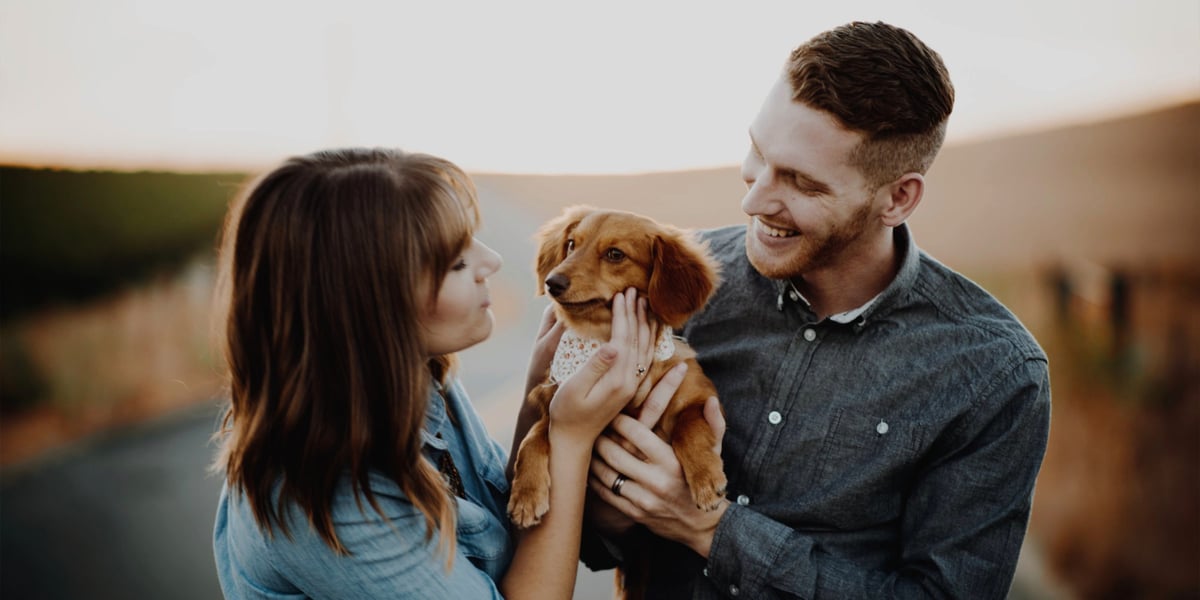 Our tech and digital
We love pets and we love tech and we're backed by 15 years of insurance experience. 
So when it came to providing our customers with pet insurance technology, we were always going to go the extra mile and offer the best digital experience.
From the sign-up process to our members' platform full of perks and discounts, to making a claim in seconds and tracking it in real-time, our fully-digital, paper-free platform cuts out the BS and fills our customers with confidence.
10-second claims
When it comes to pet insurance claims, 10 seconds in heaven is better than 10 minutes in frustration. 
No paper claim forms, no silly questions, no hold tones. Just three very simple steps, which are so quick and easy that by the end of this paragraph the whole of the Spice Girls could have made a claim.
Claiming is too easy, but that's the way it is.
Personal Customer Champions
We're a fully-digital pet insurance start-up, but we know sometimes a human touch is needed. 
There is nothing more frustrating than wanting to speak to someone and all you get is an automated Alexa voice saying 'sorry, I don't know that one' for the umpteenth time.
 Enter our Customer Champions… they're on the other end of the phone and our online chat for when you need a human for your animal. 
Whether you have a question about your policy, want more info about a claim or are a new customer wanting more info before signing up, our lovely Customer Champions are there to help.
They're not only friendlier than a golden retriever receiving a treat, but they're trained vet nurses so can help with any small scale pet health questions - the more serious are left up to FirstVet .
Real-time claims tracking
Waiting and not knowing isn't cool. We get it. We check our phones approximately every thirty seconds after ordering food, seeing where the Deliveroo driver is now, how far away they are, which wrong turn they've taken, right up until the moment we hear the doorbell go. 
Being able to track it in real-time brings confidence and peace of mind. This is why we offer real-time claims tracking at Waggel.
 From the moment you make a claim until the payment has dropped, you can track to your heart's content.
Zine
Since day one of Waggel, we have always wanted to engage with our community in more ways than any other pet insurance company has before. 
More than just insurance, discounts, and cute pet pics, we wanted to connect with people on a higher and more personal level. This is why we created Zine .
Zine is a beautifully designed online editorial experience that we will use as a vessel for important issues. Issues such as mental health, which tend to be difficult to speak about but are very important to discuss, nonetheless.
We will be reaching out to people each month for first-hand experiences, tips, tricks, and anything else which will help our community navigate the high-seas of being a pet owner in today's climate.
Our first issue was on November 1st, making Zine a Scorpio. And much like Scorpios are said to be, Zine will be passionate and fearlessly curious, covering important topics, sharing heartfelt stories, and offering useful advice for pet owners. 
The aim is to make everyone feel included and part of our pack whilst helping all get the most out of owning a pet.
Simple and easy
As pet owners, we understand the power of the unconditional love a pet can bring, and no unnecessary stresses, anxieties, and fears should stand in the way of this. 
We are cutting the cr*p from the notoriously confusing, stuffy, and boring pet insurance world and re-imagining it with our new simple and enjoyable experience, set to empower the new generation of pet owners. 
Everything we design, create and offer is as simple and easy as possible; the language we use on our websites and forms; the design of our sign-up/claims process and Zine. For anything that still needs clearing up though, our Customer Champions can do that.
We love feedback, after all, you are the ones we are aiming to please the most! So if you find anything confusing or difficult, then don't hesitate to drop us a message .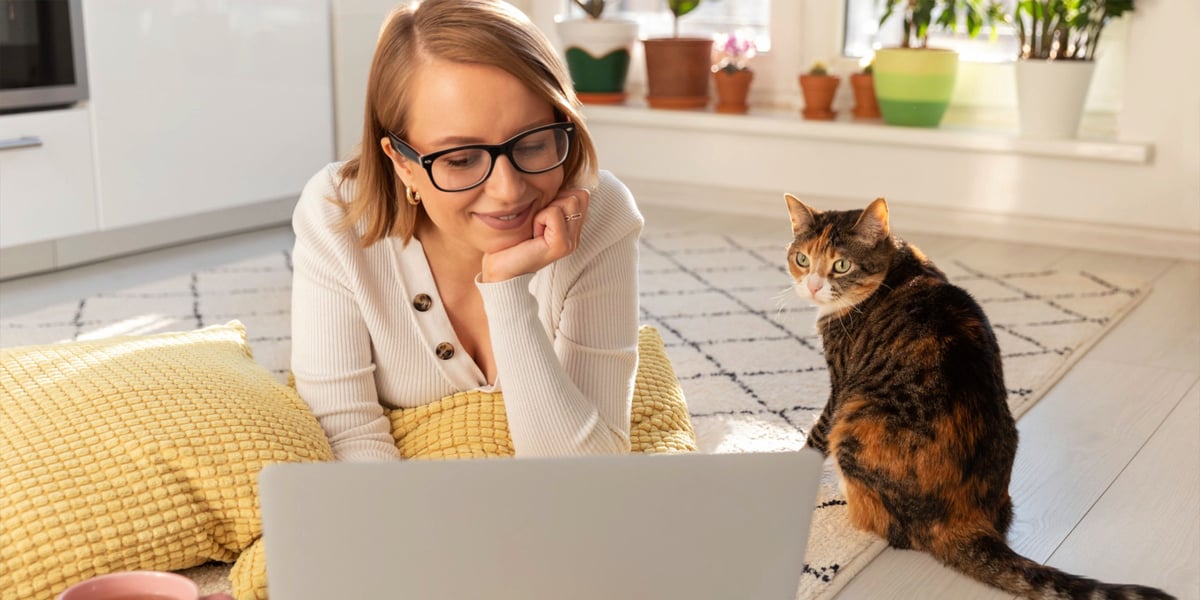 Membership and perks
We are in the pet insurance industry, sure. And we take it very seriously. We strive to offer the best bespoke insurance policies possible - ones that we are happy to use for our own pets.
However, despite the fact we are in the pet insurance industry offering pet insurance to all pets that need insurance, we don't like to refer to ourselves as solely a pet insurance company. It makes us sound boring. We don't like boring.
We are a pet members club. A pet owner's best friend, offering membership benefits and perks, such as discounts on dog and cat brands, monthly competitions to win free goodies and unlimited cost-free support from the likes of FirstVet and Heal the Dog .
For You page
Aka pet lovers' heaven. Each issue of Zine brings a new wave of rewards paired with every article, from free classes to discounts all with the aim of helping pet owners navigate our difficult world.
We love pets and we love owners who look after their pets and so we aim to treat them all with the love they deserve - helping them live their best lives, one discount/freebie at a time.
Wellbeing Partners
Looking after our pets' wellbeing is extremely important. Just like how our mums used to book our dentist appointments (still do), we need to match that level of love with our pets. 
We know, especially for new and/or first time pet owners, what to do and when to do it can be daunting. That's why we have a number of wellbeing partners, such as FirstVet and Junior Hudson, who can hold your hand, tell you it's gonna be okay and get you on the happy path.
FirstVet 
We all know that feeling when our four-legged companions start scratching, coughing or panting in a way that's out of character. 
Our alarm bells ring, as would our vets' phones shortly after - if they were open 24/7. Unfortunately, most vets aren't. Enter FirstVet.
FirstVet is your digital vet. No need to rush off to the local vet – you can book a video call with one of our experienced UK vets instead. 
You will get help and treatment and if you need it, a referral to the nearest vet clinic.
How much is a FirstVet appointment? Usually £20-30 per consultation, but for Waggel members they're free - all day, every day.
Heal the Dog 
Becoming fluent in woofs and borks and knowing your dog inside out takes time and practice. 
We know sometimes it can all be a bit too much. That is why we provide our members with free consultations with a dog behaviour and wellness specialist, who has over 10 years experience.
Private consultations with a dog behaviour and wellness specialist like Junior usually cost £150, but members can book in with him for free.
Food partners
Nutrition is important for our pet's health, wellbeing, and happiness. 
The right diet can help your little puppy or kitten grow big and strong, have healthy insides, teeth and bones. 
They also love to eat, hence the happiness! This is why, in the past, we have partnered with a tasty selection of pet food partners, such as Butternut Box, Scrumbles, and Different Dog, who provide mouth-watering discounts (and the occasional freebies).
Butternut Box 
Hailing as the first UK's home fresh dog food delivery subscription service Butternut Box food is healthy, freshly prepared and delivered direct to your and your pup's door. 
Made with human grade meat and a range of highly nutritious recipes, it's an all time favourite.
Scrumbles 
Arriving on the scene via Dragons Den, Scrumbles was born out of the founders' pup, Smudge's own dietary allergies and need for probiotic and hypoallergenic dog food. 
All food is gently cooked and consciously made locally in London and now catering for both cats and dogs.
Blink! 
Recommended by our own Co-Founder (Andrew) and his cat, Duchess after his straight-talking testimonial: "the first cat food that doesn't stink to high heaven and my cat just loves it!" 
100% natural ingredients, grain and cereal free - it might be one of the first cat meal subscription companies in the UK.
Treat partners
Treats keep smiles when all else fails - are we right?? Doesn't matter how big a frown is shown, when a treat is on the cards all pet's frowns go upside down. 
Whether it is for rewarding good behaviour, training purposes or just cos your good lil pet is too cute and you wanna spoil them sometimes, we have the perfect partners for all occasions. Previous month's partners include:
Pawesome Treat 
Who doesn't love home cooked cookies? We think our pets deserve it too! Pawesome Treat is like your mama's home cooked goodies for pups. No nasty surprises and treats that are truly nutritious for your pet. 
The best part? They offer seasonal ranges, birthday cakes, and personalisation! (Note: the birthday cakes may look super delicious even for humans, but we'd suggest just letting your dog enjoy them... we learnt that the hard way…)
Nandi 
Sustainably sourced from Africa, Nandi are 100% meat dog treats. Unique exotic proteins means less allergies, no hormones or other additives or chemicals in your dog's chews.
 From ostrich, venison and warthog, your dog can try it all. Their chews are free from preservatives and a great alternative for chews.
Goodchap's 
The go to place to source natural treats and beautiful gifts fit for any dog owner and their four legged companion! 
All their products are eco-friendly, plastic free and biodegradable and this lies at their ethos of the brand itself. Guilt-free treats always go down well.
Accessory partners
After all, everyone loves an accessory. 
We know when you look good you feel good and so previously we've partnered with some amazing accessory brands to add an extra strut to your mutt.
BARC London 
BARC came to life after there was a lack of high-quality, socially-conscious accessories in the pet market! Truly dog-centric BARC donates 10% of all its profits towards looking after, rehabilitating and rehoming dogs. 
Their stripped back styles are wearable, contemporary, and able to suit your everyday life.
Hiro & Wolf 
An internationally recognised brand, Hiro & Wolf accessories are sold worldwide and have had features in the likes of GQ, Elle & Living Magazine. 
Designed and sampled in Margate, Hiro & Wolf's collections are comprised of colourful and vibrant prints inspired by the designer's home continent of Africa.
Human partners
Self-love is also important!
Pets get the crème de la crème of food, treats, love, and attention, so why shouldn't you? In past months, we partnered with some amazing human-loving brands to keep you covered to keep you covered and smiling throughout the day. 
Morning, afternoon, and evening - we got you. 
We would normally suggest the coffee partner for the morning, snack partner for the afternoon, and the wine partner for the evening, but we know some days are a wine in the A.M. kinda day. So, you do you (responsibly).
RWRD 
Puppies and kittens are like our little babies, and babies aren't the best at sleeping through the night, being well behaved when we want them too and, generally need a lot of energy to keep up with. Enter RWRD.
RWRD is a platform for independent coffee shops & cafes. They find the best spots, with the best coffees and offer the best deals - the best, right? Right.
PROPER 
Popcorn and lentil chips in a variety of flavours. A feel-good, vegan, gluten free snacky-snack for any time of day.
NICE 
Canned wine is now a thing. Wine for whenever, for the wins, the whys and the why nots. 100% vegan, 100% recyclable quality french wine perfect for the park.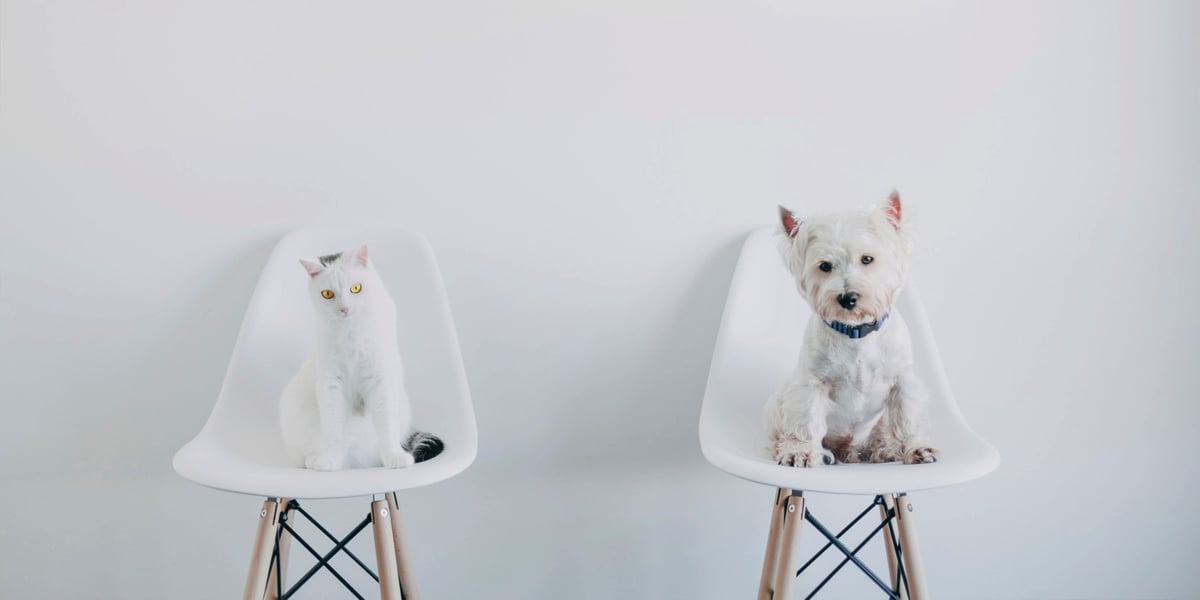 Our values and personality
Animals and our love for them is the driving force behind Waggel. It's why we started Waggel and it's what pushes us forward every day. 
Be it the insurance policies we offer, the monthly refreshing membership perks, our ever-evolving tech and digital or the way we interact with members, non-members and trolls, we pride ourselves on offering the very best of the best and won't accept anything less.
At the heart of it all, we are a fun-loving, pet-adoring, tech-enthusing start-up on a mission to reimagine pet insurance whilst simultaneously making pet owners' lives as enjoyable as possible.
In terms of what we're doing as a company, we are the outlaws who aren't afraid to go against what everyone else is doing, rebelling against what is a traditionally staid industry. 
We don't shy away from the ugly truths and like to tell it how it is - no smoke and mirrors.
When it comes to our customers, the pet owners/lovers we interact with and brands we work with, we are nothing but love and support.
We don't mind stroking a few furs up the wrong way when it comes to our competition, but when it comes to our community, we'll always go the extra mile to see those smiles. 
To put it into a visualisation: we're holding your collective hands in one hand whilst flipping the bird to the rest of the industry with our other.
What the FAQ
Questions! Everyone has questions. Whether it is about the pet insurance policies we offer, things we do and don't cover, or what our favourite cat/dog movie is (Garfield), we love answering them. 
Here are a pawful of the most frequently asked questions to whet the appetite. For more, you can head to our frequently asked questions blog or get in touch.
What policies does Waggel offer?
We only offer lifetime cover here at Waggel, so as long as there are no pre-existing conditions and you continuously renew your cover with us, we will cover your pet for life.
What does annual limit mean?
The annual limit is the maximum amount of veterinary fees we will cover per policy year. Our policies start with a minimum of £1,000 up to a maximum of £10,000 per year. 
You can choose which limit suits you best.
What does claim contribution mean?
Your claim contribution , aka excess, is the amount which you would pay towards a claim per condition, per year, throughout your policy period. 
You can select your claim contribution at either £0, £50, £100, £200 or £250.
What else does my Waggel policy cover?
Waggel covers the following as part of our lifetime policy:
Accident, illness or injury claims (as long as no pre-existing conditions)
Unlimited free vet video calls
Free behaviour consultations
How do I make a claim?
Just login to your member dashboard and select 'Make a Claim'. 
Answer a few questions and we will take over from there (no need to fill out any long boring insurance forms with your vet - we will contact them directly for the medical history and invoice). 
More information can be found at Waggel claims .
TL;DR
We've flipped the pet insurance industry on its head by removing all confusing jargon, adding value even if you aren't claiming, and making it simple, fast, and enjoyable for pets and owners.
---
Get your quote
Cover your pet, the best way
Share this blog post