What do we love more than big smiles? Big healthy gleaming smiles! Although we do offer dental cover within our pet insurance, we would much rather try and help you prevent any issues with your pet's teeth. In this blog, we look at what the most common dental problems are in cats and dogs, things you can do to help prevent them and we touch on what we do and don't cover at Waggel.
Index
What are the most common dental problems pets suffer from?

Does pet insurance include dental cover?

Does pet insurance cover teeth cleaning?

How much do cat and dog dental procedures normally cost?

Signs that your cat or dog has dental problems

Can i prevent my pet from getting dental problems?

Do i need to take my pet for dental checkups?

How do i keep my pet's teeth clean?

How can waggel pet insurance policyholders benefit?
"I can't wait to go to the dentist", said no one ever (no offence, dentists). But it is important. 
Unless you want to look like Uncle Derek with three real teeth to his name, looking after your teeth is essential. 
This is exactly the same for our pets - even more so, considering they use their teeth for a multitude of reasons; eating, chewing , picking-up, carrying, playing. 
Not to mention that dogs have 42 teeth by the time they're adults. They don't have the option to get dentures like Uncle Derek, so it is up to us to help them have the healthiest teeth and the happiest smiles.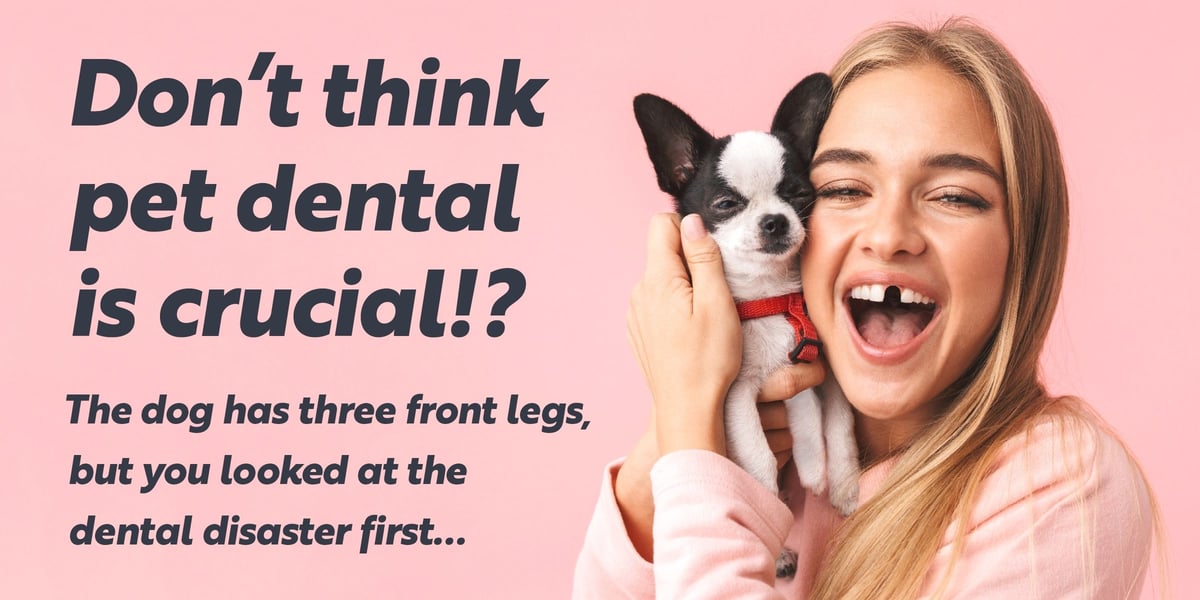 What are the most common dental problems pets suffer from?
Plaque
Just like with our teeth, plaque forms every day, usually a few hours after eating. It is a sticky substance, which, if left alone, can build up and lead to tartar.
Tartar
There is only one tartar we like to see and that is the sauce next to some scampi. Tartar builds up on and under the gum line and is a breeding ground for bacteria. Too much build up (and too much bacteria) can cause the gums to inflame, potentially leading to gingivitis.
Gingivitis
Nothing to do with being anti-ginger cats and dogs, gingivitis is an inflammation of the gums that can develop from tartar and is the early stages of periodontal disease.
Periodontal Disease
In normal folk language, it means an infection of the tissues that hold the teeth in place. It's the main cause of dental disease and early tooth loss in dogs and cats. It affects over 87% of dogs and 70% of cats over three years of age (source: RVC )
FORL (feline odontoclastic resorptive lesions)
FORL, also known as tooth resorption, is a common condition in domestic cats. Cells destroy the tooth's surface, starting at the gum line, gradually dissolving the root of the affected tooth. Tooth resorption affects more than a third of adult cats and can be incredibly painful (source: Medivet ). FORL is nothing to ROFL about.
Bad breath
Bad breath, or halitosis, can be a sign of bigger dental health problems. Most often, it's caused by dental or gum disease, and small dogs are especially prone. Whether it's your pet, partner or a date, getting close just ain't gonna happen with stanky breath. Minty fresh or keep that two metre distance, please.
Tooth fractures
With the amount our pets use their teeth on a daily basis, it's not surprising that vets routinely see broken teeth.
Tooth loss
This is when a tooth is lost. Symptoms are: lost teeth.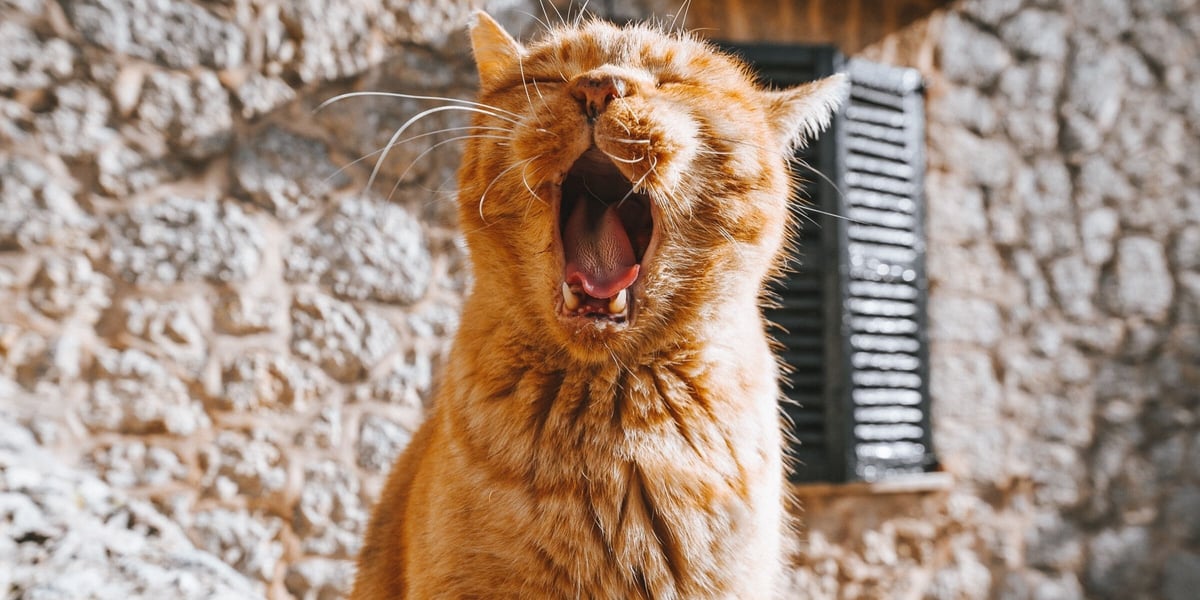 Does pet insurance include dental cover?
Unlike most pet insurance companies where dental treatment is either not included or is an add-on purchase, all our policies include dental cover, covering tooth extractions and fractures. Please note, we do require you to have had a dental checkup before taking out a policy with us to make it crystal clear that there are no pre-existing conditions .
We have a £1,000 limit per policy year for dental treatment; this is a sub-limit within your annual coverage.
Does pet insurance cover teeth cleaning?
This is a no. If it is just a routine scale and polish or teeth cleaning, neither we nor pet insurance in general cover that as it falls under 'routine'. If extractions are needed or anything related to illness, accident or injury, that's when we would cover you. Aka we do the serious, not the cosmetic.
How much do cat and dog dental procedures normally cost?
Pricing varies depending on a number of factors, including where your vets is and how old and what breed your cat or dog is, so for accurate costs your best option is to check with your vet.
For dogs, extractions typically cost £300-£400 but in exceptional cases up to £500.
For cats, extraction costs are very unlikely to exceed £450 but may commonly exceed £325.
Signs that your cat or dog has dental problems
Our good friends at FirstVet have shared a list of signs and symptoms you can look out for:
Halitosis (bad breath)
Inappetence
Difficulty eating
Preference for wet food
Drooling
Weight loss
Visible trauma or fractured tooth
Red or swollen gums around the margins of the teeth
Bleeding gums
Plaque build up
Tooth discolouration
Missing or loose teeth
Swelling under the eyes
Pawing at the mouth
Can I prevent my pet from getting dental problems?
Yes, of course. Just like with our teeth, there are certain things we can do to try and help keep our pets' teeth as healthy as possible. Here are a few top tips from FirstVet and expert in behaviour and nutrition, Junior Hudson 
Diet is key
"A natural, quality diet with meat, fruit and vegetables (raw, cooked etc) is a very important factor for dental health, as well as all-round general health" says Junior.
Brushing teeth
Regular brushing of the teeth helps remove plaque before it has a chance to harden and form tartar. Scroll down to learn how to brush your pet's teeth with a smile, not a grimace.
Chew toys
Provide safe chew toys, to help prevent any physical damage to the teeth. There are some out there, like those our partners Pet Dentist have created, which have been designed to clean teeth and massage gums.
Dental chew treats
Building on from the toys, there are plenty of dental chews/treats on the market for dental health. Chews work similarly to toys but with usually an added crunch, which rubs plaque away in the process.
Clean them!
Just like with our teeth, this is the simplest way of managing dental health. Junior suggests opting for an enzyme based cleaner, particularly in cases of existing issues and for increased plaque/tartar control.
Regular checkups
Vets know a thing or two about teeth, so getting their eyes on your pet's gnashers is a big yes. On top of this, in order to be covered by us we require your pet to have a dental check every 12 months.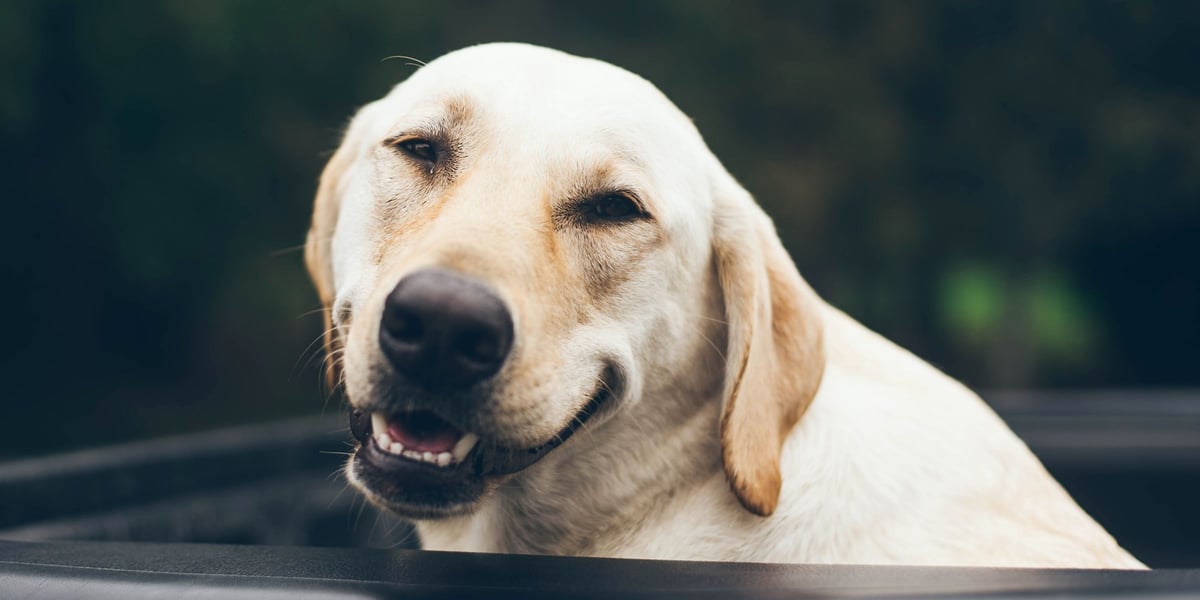 Do I need to take my pet for dental checkups?
We would just like to reiterate this point, so there is no confusion and it's not missed. It's a big YES. We require you to have a checkup every 12 months to stay covered by us - vets will also be able to keep you on and you little furry friend on a healthy track, so you win, we win, big smiles all round.
How do I keep my pet's teeth clean?
With cats and dogs, there are many similarities when it comes to keeping their teeth clean, especially when it comes to having bags of patience and determination! Our partner and good friends at Scrumbles have given us some great advice to share with you.
How can Waggel pet insurance policyholders benefit?
As mentioned, we love big healthy gleaming smiles and happy lives. 
We want to help all our Waggel pets as much as we can, so to do this we partner with some amazing brands.
 So, if you're already a member, just login to your account and sink your teeth into the discounts and rewards. Non-members, here is a little insight.
Get 24/7 access to FirstVet , an online video vet platform to help answer those tricky pet health questions you just can't get off your mind. 
We also offer rewards of pet treats, food, and even some things for you hoomans! 
For more information on member benefits and rewards, click here .
---
Get your quote
Cover your pet, the best way
Share this blog post