We all know that feeling when our four-legged companions start scratching, coughing or panting in a way that's out of character. Our alarm bells ring, as would our vets' phones shortly after - if they were open 24/7. Unfortunately most vets aren't, but for Waggel members we're solving this problem today. We've teamed up with FirstVet to offer our members free 24/7 access to consultations with qualified local vets via mobile devices.
Index
What can firstvet help with?

How it works
What can FirstVet help with?
Usually costing £20-30 per consultation, Waggel members can now book video appointments with UK-registered vets totally free. 
FirstVet's practitioners offer advice on treatments and symptoms, and when needed will refer your pet onto a local vet for in-person appointments.
Waggel members can now access veterinary expertise whenever necessary, and address many pet health concerns without leaving the house.
Video calling allow's FirstVet's experts to assess your pets accurately. Some of the common ailments they can help with are:
Vomiting and diarrhoea
Eye and ear problems
Poisoning
Coughing and sneezing
Itching and skin problems
Minor injuries and accidents
Since launching in 2016, FirstVet has helped more than 200,000 pet owners around Europe.
It has given over 120,000 consultations and 92% of all their customer reviews are five-stars. The service is available 24/7, all year round, and their average response time is less than 1 hour.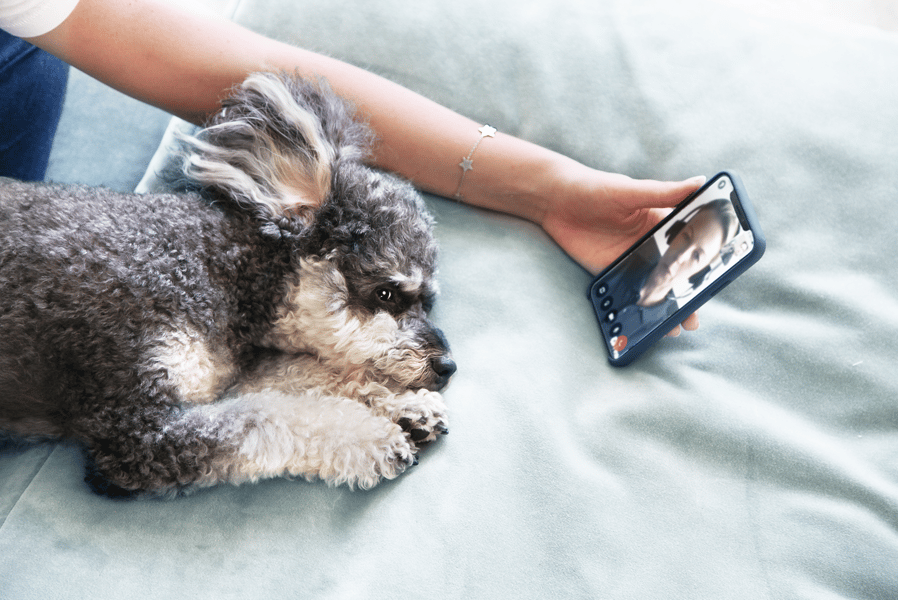 How it Works
Log in to your Waggel membership dashboard, click through to FirstVet and download the app on your iOS or Android device, then register.
Please note, to ensure your video call is free, register with the same email and phone number you used for your Waggel policy.
Choose an appointment time that suits you, add your pet's details and symptoms, and you're ready to go. Your vet will review the details before the appointment, and will call you through the app at the scheduled time.
Once the call is over, FirstVet provides you with transcripts and medical journals so that you know what the plan is, and stores your pet's medical records for future meetings. 
If the veterinarian concludes that additional care is required, they will refer you to your local veterinary clinic.
Visit your membership page to access your FirstVet benefit along with a host of other rewards and discounts.
---
Get your quote
Cover your pet, the best way
Share this blog post